Price match guarantee is subject to some restrictions. Excludes labor and travel fees. Only registered companies within 20 miles of Rockford IL are eligible. Other restrictions may apply. See store for details.
Please note that we reserve the right to deny services to customers that do not follow our policies and or display rude/inappropriate behavior or language towards staff/equipment.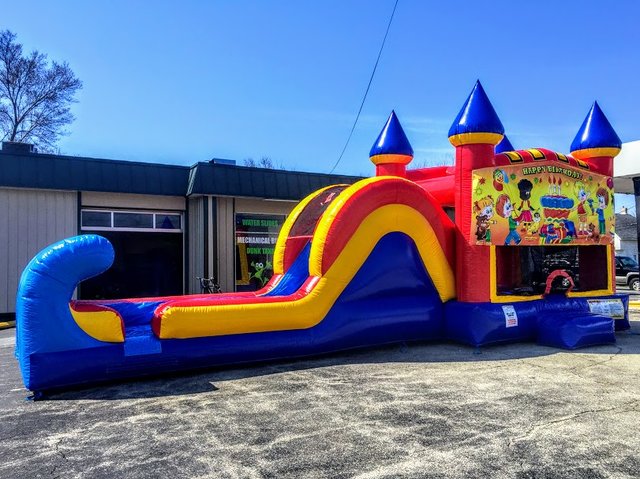 Birthday Combo W/Basketball Hoop
Actual Size: 35'(L) x 13'(W) x 16'(H)
Outlets: 1
Age Group: All Ages




Enjoy super bouncy sliding fun with the
Happy Birthday Water Bounce House Combo
. Enjoy some water fun on a hot day. Ideal for all ages from little ones to adults. Enter the safe bouncy house and jump, bounce. Then climb the rock wall up to the giant wave slide.
This happy birthday bounce house is perfect for birthday parties for all ages.
Can hold up to 1000 LBS. Safe slide exit.