Price match guarantee is subject to some restrictions. Excludes labor and travel fees. Only registered companies within 20 miles of Rockford IL are eligible. Other restrictions may apply. See store for details.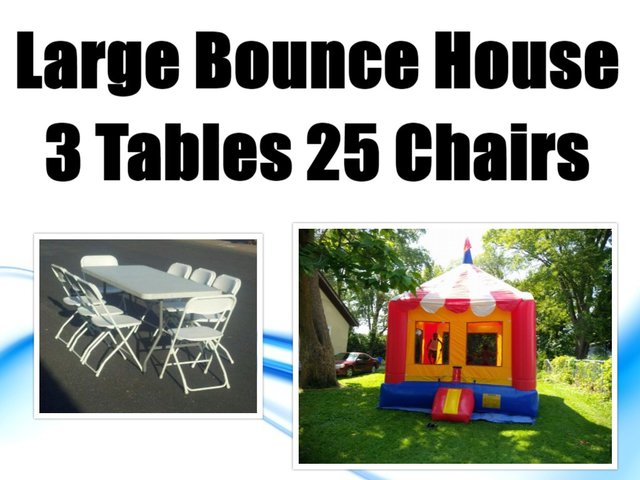 Bronze Party Package
Package includes large bounce house, 3 tables and 25 chairs. Large bounce house Can hold up to 1,000 LBS.