Price match guarantee is subject to some restrictions. Excludes labor and travel fees. Only registered companies within 20 miles of Rockford IL are eligible. Other restrictions may apply. See store for details.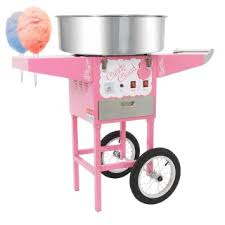 Cotton Candy Machine
Children and adults everywhere love fresh cotton candy! Rent this party favorite for your next event or party and your guests will defiantely be delighted!