Price match guarantee is subject to some restrictions. Excludes labor and travel fees. Only registered companies within 20 miles of Rockford IL are eligible. Other restrictions may apply. See store for details.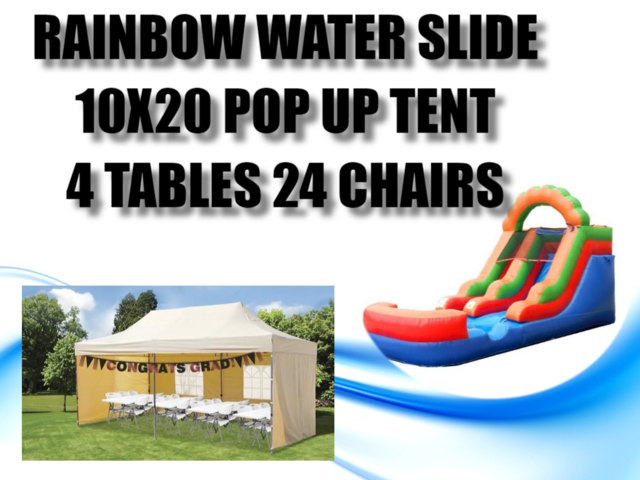 Ultimate Graduation Package 5
Package includes one rainbow water slide, one 10x20 pop up tent, 24 chairs and 4 tables.