Price match guarantee is subject to some restrictions. Excludes labor and travel fees. Only registered companies within 20 miles of Rockford IL are eligible. Other restrictions may apply. See store for details.
Please note that we reserve the right to deny services to customers that do not follow our policies and or display rude/inappropriate behavior or language towards staff/equipment.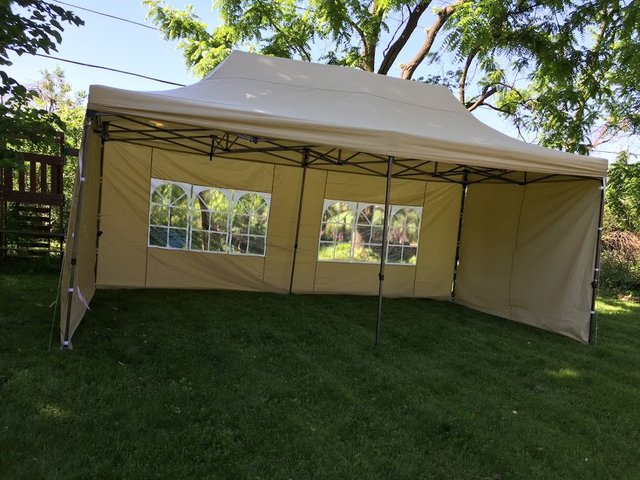 $̶1̶0̶0̶ Now Only $90 10x20 Tan Pop Up Tent
Our 10 x 20 tents are durable enough for everyday use and can fit up to 35 people. They are designed for fast and easy setup.
This 10 x 20 tent is great for outdoor events and can also be used for vendor booths at fairs, trade shows and similar venues.
Frame tents do not require center poles, which provides optimal space inside the structure.