Price match guarantee is subject to some restrictions. Excludes labor and travel fees. Only registered companies within 20 miles of Rockford IL are eligible. Other restrictions may apply. See store for details.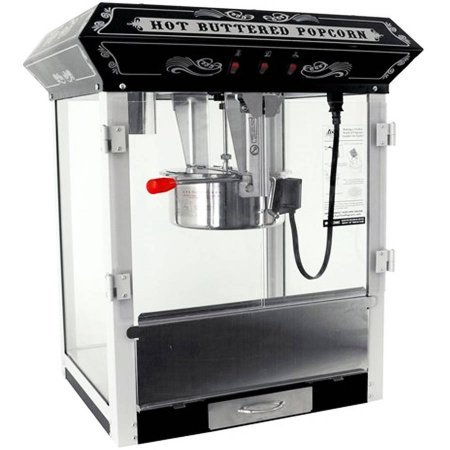 Black Popcorn Machine
Let the smell of hot buttery popcorn capture your guests' attention. The popcorn popper is perfect for carnivals, birthday parties, or picnics! Supplies come with popcorn/oil/salt kits and bags.
Rent a top quality popcorn machine for your next party. The popcorn machine will do all the work, while you and your guests enjoy the smells of theater style popcorn.