Price match guarantee is subject to some restrictions. Excludes labor and travel fees. Only registered companies within 20 miles of Rockford IL are eligible. Other restrictions may apply. See store for details.
Please note that we reserve the right to deny services to customers that do not follow our policies and or display rude/inappropriate behavior or language towards staff/equipment.
  Water Slides and Dunk Tank

Beat the summer heat, now you can have a water park in your own backyard. Our water slides will have adrenalin pumping and kids screaming as they go down our water slides. The best thing about having a water slide in your backyard is there are no lines to wait in. The kids will exhaust themselves climbing to the top and sliding to the bottom nonstop all day.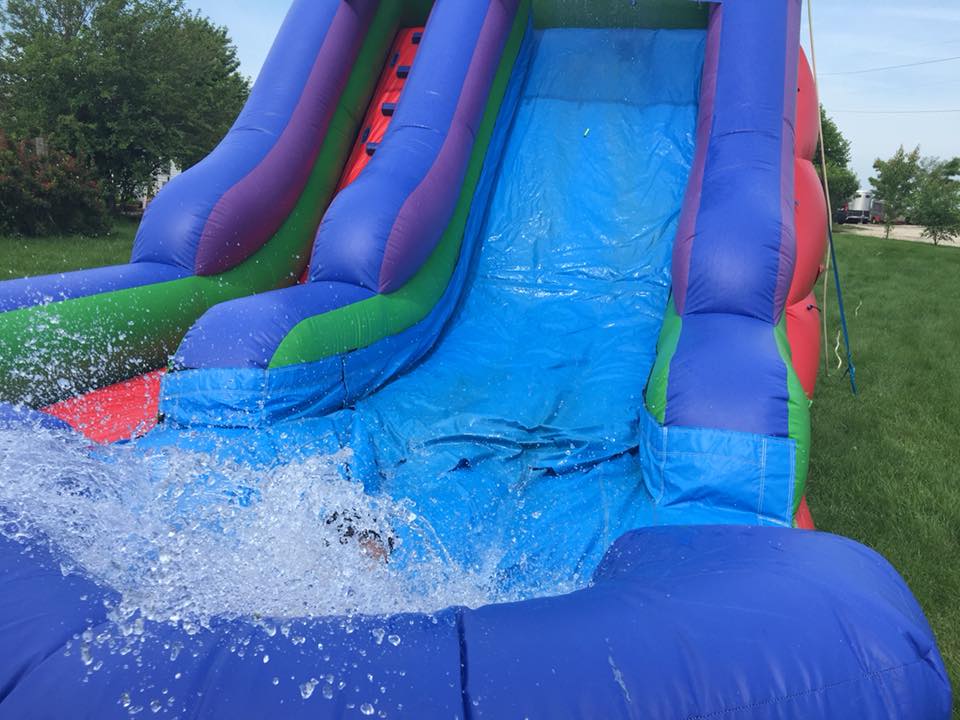 FOR A LIMITED TIME USE COUPON CODE SPLASH AND GET $25 OFF ANY OF THE NEW SPLASH WATER SLIDES.*
*Coupon code only valid on orders received 8/7/2018 or later and for 8/12/2018 or later. Splash coupon code cannot be combined with other offers, specials, promotions, coupons or discounts. Minimum order of $249.99 required. Must use coupon code at checkout to get discount. Offer only valid on our 15' green or blue splash water slides. Offer valid through 01/01/2019. Coupon has no cash value and no credit value. Other restrictions may apply. See store for details. Void where prohibited.