Price match guarantee is subject to some restrictions. Excludes labor and travel fees. Only registered companies within 20 miles of Rockford IL are eligible. Other restrictions may apply. See store for details.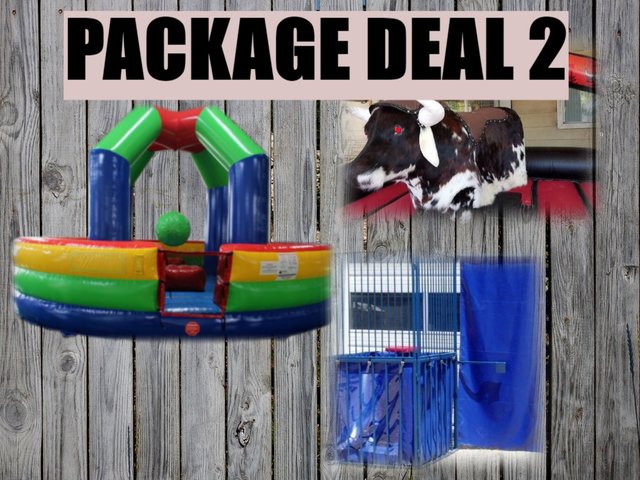 Dunk Tank, Bull & Wrecking Ball/Joust Arena
This ultimate extreme fun package deal includes on dunk tank, wrecking ball and joust arena and a mechanical bull with an attendant for up to 2 hrs!