Price match guarantee is subject to some restrictions. Excludes labor and travel fees. Only registered companies within 20 miles of Rockford IL are eligible. Other restrictions may apply. See store for details.
Please note that we reserve the right to deny services to customers that do not follow our policies and or display rude/inappropriate behavior or language towards staff/equipment.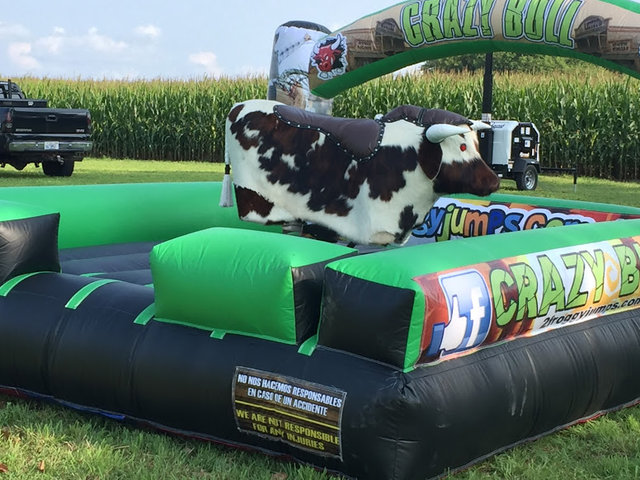 Real Hide! Deluxe Mechanical Bull 2 Hours W/Attendant $600 each additional hour only $100
Setup Area: 14x14
Outlets: 2




Includes 2 hours with an attendant and each additional hour only $100.
This mechanical bull is fun for a wide range of ages! Add it to any festival, corporate party, event or residential backyard party or graduation and it is sure to keep all entertained for hours. Make your event one to remember!
This bull features real bull hide and has a weight capacity for up to two riders at a time.