Price match guarantee is subject to some restrictions. Excludes labor and travel fees. Only registered companies within 20 miles of Rockford IL are eligible. Other restrictions may apply. See store for details.
Please note that we reserve the right to deny services to customers that do not follow our policies and or display rude/inappropriate behavior or language towards staff/equipment.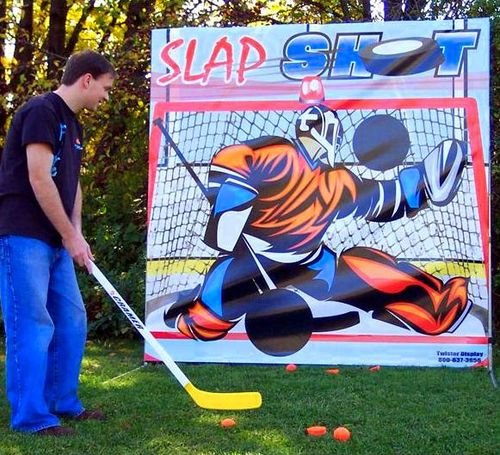 Slap Shot Hockey Game
Setup Area: 7x7
Age Group: School Age-Adult




The Slap Shot Hockey frame game is a winner at any sporting event, fund raiser, or carnival. It's a very simple game, but irresistible! Hockey players from the little tikes to the big boys will be lining up to give it a shot. Slap Shot Hockey can be set up in less than five minutes and can be used indoors and out.