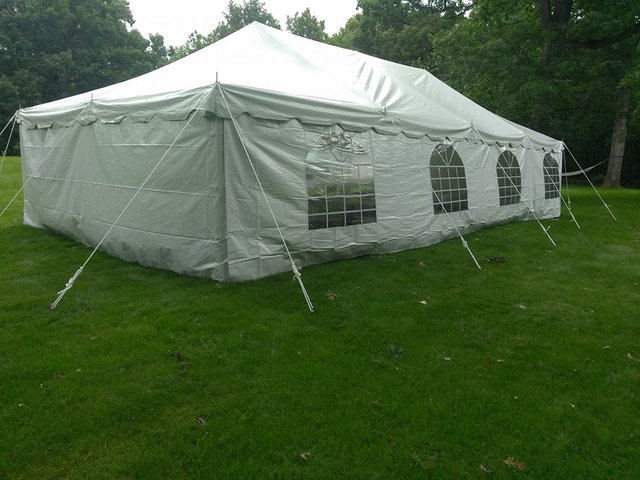 20x40 Pole Tent With 1-3 Sidewalls
This tent will provide quick and easy protection from the elements at your next casual gathering or any type of event.
Our
20x40 Pole Tent
can hold up to 133 guests.
It is the perfect party tent for your outdoor event, including weddings, graduations, church functions, reunions and more.